University of Athens - Faculty of Law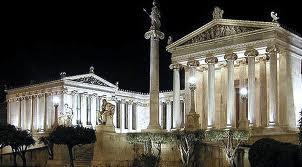 The Law School, which together with Theology, Medicine and Philosophy formed the core of the University of Athens, founded in 1837 during the reign of Otto and has since nurtured generations of worthy scientists and key actors in the political life of the country, continues within the Department School N.O.P.E. (In its present form since 1982) provide invaluable educational work to date.

At the Law School offered courses of general legal education and specialization courses at undergraduate and postgraduate level. The educational process in interdisciplinary and multidisciplinary is not limited in the University of Athens, but is realized in collaboration with many institutions of higher education of national and international programs at the base with famous higher institutions abroad. The graduates of our department excel in all fields of science and research, and professional action both in our country and the international scientific field, contribute to political life and contributed decisively to the construction of the modern Greek state.

The curriculum gives the core of university-level government department and is the mirror of the content and level of higher education provided to students from the School.