The Schulich School of Law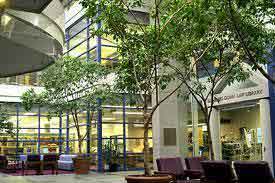 The Schulich School of Law: As the first university-based common law school in the Commonwealth, we offer a unique and enlightened approach to legal education. Our diverse curriculum, leading specializations, and internationally recognized faculty provide exceptional opportunities in all facets of legal education.
Our reputation for academic excellence means that your Dalhousie degree will be recognized nationally and internationally.
The Schulich School of Law at Dalhousie University has a rich history and an incredibly bright future. The School, which was established in 1883, is a place where people pursue their dreams. For some, it is a place where they work actively toward a more just world. For others, it offers the opportunity to explore the rich interaction between law and other disciplines like medicine, engineering, English, or gender studies. For all of our students this is the home they need to think deeply about new ideas and to grow their roots as jurists.
Ultimately, what unites people connected to the Schulich School of Law is that they make a positive contribution to society – locally, nationally, and internationally. This is true of our friends, alumni, faculty, and students.
Our alumni have achieved distinction in a wide range of leadership roles. They have been influential in politics (Premier Allan Blakeney). They have been innovators in corporate governance (Mr. Purdy Crawford). They have literally changed the face and voice of the judiciary (The Hon. Constance Glube). They have been the directors of media and cultural sectors (Mr. Ian Hanomansing). They have been social activists (Ms. Kim Pate). They make a difference with thousands of clients every day – assisting families to navigate the law in some of their most difficult times, advising businesses on major restructurings, and working within the complexities of the criminal justice system.
Mr. Seymour Schulich, friend of the School, made a $20 million gift in 2009. That gift has enabled the creation of 41 new scholarships, each averaging $12,000. As a consequence of his gift, the School has a scholarship program that is second to none in Canada and that provides an extraordinary level of access to justice.
Faculty members and staff at the School support students and work to transform the way we think about law and legal regulation. My colleagues have written about ocean piracy, offshore development, search warrants, climate change, human cloning, HIV testing, restorative justice, human rights, trade liberalization, disability theory, property rights, multiculturalism, and pension law, among hundreds of other topics. They have been invited to work and speak in almost every corner of the globe and they bring that experience to our students, valuing their time with students both inside and outside the classroom.
The students reside at the core of our program. They motivate and inspire many of the research projects that are undertaken at the School, serve on all of the School's major committees, find themselves working with clients at Dalhousie Legal Aid, study together in our outstanding library, and discuss cases and legislation over coffee in our student lounge. We thrive on our students' diversity and experience.
Our website offers a small glimpse into the strength of our programs and people. We invite you to search through our pages and to contact members of our community directly. The School has long embraced an open door policy and we welcome you.
Kim Brooks
Dean
Weldon Professor of Law
Alumni and Friends
Dalhousie University Schulich School of Law has been graduating the leaders of tomorrow for more than a century.
Our alumni have close ties to their school: they attend reunions and branch events and keep in touch through our magazine, Hearsay.
The Dalhousie Law Alumni Association sponsors three significant awards, the Alumni Teaching Award, the Bertha Wilson Honour Society (new in 2011!), and the Weldon Award for Unselfish Public Service, which honours the tradition of unselfish public service exemplified by Richard Chapman Weldon, the founding dean of Dalhousie's Faculty of Law. (Nominations for the next award winner are sought: click here for the 2012 Nomination Form.)
Graduates of law from Dalhousie and there are Branches of the Dalhousie Law Alumni Association in every province and territory — make significant contributions to our region, Canada and the world. Through this website, we hope to help alumni remain part of the diverse, vibrant family that is Dalhousie University.
Contact Info:
Telephone no: 902.494.3495
Fax no: 902.494.1316
Website
http://law.dal.ca/index.html
Contact a lawyer from Canada:
lawyers in Montreal
|
lawyers in Toronto
|
lawyers in Ottawa
|
lawyers in Vancouver
|
lawyers in Sydney
|
lawyers in Edmonton
Do you want your Law College listed Here than click the link below:
Submit Law College Details

Great Personalities | Famous Trials | Court Room Humour | Historical Facts
Law Maxims
Acta exteriora iudicant interiora secreta - Outward acts indicate the inward intent
Boni judicis lites dirimere est - It is the duty of a good judge to prevent litigation
Conventio et modus vincunt legem - A contract and agreement overcome the law
Damnum sine injuria - damage without legal injury.
Ex facie - On the fact of it.
Faciendum - Something which is to be done.
Injuria non excusat injuriam - A wrong does not excuse a wrong.
How To Submit Your Article:
Follow the Procedure Below To Submit Your Articles

Submit your Article by using our online form Click here
Note* we only accept Original Articles, we will not accept Articles Already Published in other websites.
For Further Details Contact: [email protected]