ILS Law College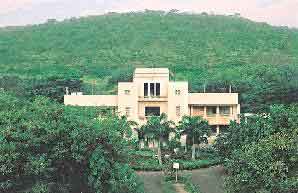 Students and Legal Researchers of ILS Law College:
We believe that an educational Institution can be best Judged by the quality of its Students and faculty. We leave you to Judge this College based on their Research Works submitted to legal Service India.com.
Thereby you being the best judge whether this College is Really worth its name.
Profiles of Students from ILS
Sheethal Menon
Bhushan kulkarni
Subha Sattwa Bandyopadhyay
Articles From Students of ILS
Sexual Harassment at Workplace-Brief Overview
FDI Retail in India: A Critical View
Prevention of Money Laundering Act
We Want Sarv Shiksha Not Sarv Bhiksha
Doctrine of Basic Structure
- Constitutional Law
The Rights protected by Copyright Law
Understanding Derivatives
The Indian Law Society was established in 1923 as a Public Charitable Trust registered under the Societies Registration Act. The Indian Law Society established the Law College in 1924, which has since then established itself as a premier institute for legal studies in India. In 2004, the ILS Law College was accredited the A+ level by NAAC.
Set amidst a sprawling green campus in the heart of Pune, it offers students a holistic environment that encourages exposure to social, cultural, and physical activities that complement the top-of-the-class legal education imparted by the college. It is located on Law College Road, Pune. The college was aided by The Ford Foundation.
The college devotes attention to creating a Moot Court atmosphere; ILS has debating cells, cultural cells, a corporate cell, a center for public law, an alternate dispute resolution cell,Intellectual Property Rights Cell, International Law Cell, Hariyali cell etc.
The college has a legal aid programme involving final year students, and runs legal literacy programmes for lay people. For instance, in a project with the KEM Hospital research centre, a village is selected and students sent there to spread legal literacy. This project covers issues like human rights, gender and civil rights. Students also put on street plays to make citizens aware of legal issues.
In conjunction with the Rotary circuit, ILS students go to a legal centre four days a week. The centre gets clients through various NGOs active in Pune. The legal centre also has lawyers on hand to help people in need of counselling. However, the college advocates out-of-court settlements to lengthy litigation.
One of the institution's projects involves working with the National Commission for Women. The college is active in human rights projects which are handled by the student members Human Rights Cell of the college.
Affordable fee Structure.
Contact Info
Telephone +91 20 25656775
Fax +91 20 25658665
Year Established 1924
Founder Public Charitable Trust registered under the Societies Registration Act.
Do you want your Law College listed Here than click the link below:
Submit Law College Details

Great Personalities | Famous Trials | Court Room Humour | Historical Facts
Law Maxims
Acta exteriora iudicant interiora secreta - Outward acts indicate the inward intent
Boni judicis lites dirimere est - It is the duty of a good judge to prevent litigation
Conventio et modus vincunt legem - A contract and agreement overcome the law
Damnum sine injuria - damage without legal injury.
Ex facie - On the fact of it.
Faciendum - Something which is to be done.
Injuria non excusat injuriam - A wrong does not excuse a wrong.
How To Submit Your Article:
Follow the Procedure Below To Submit Your Articles

Submit your Article by using our online form Click here
Note* we only accept Original Articles, we will not accept Articles Already Published in other websites.
For Further Details Contact: [email protected]