The National Law Institute University Bhopal:

Has been successful in instilling a sense of broad perspective along with scholastic and reflexive capabilities bearing in mind larger national and humanitarian goals in its students Legal education never received the attention it deserved in this country. It is a paradox that the Constitution ushered in the ideal of rule of law and adopted the policy of development through law but little attention was paid to legal studies. For almost half a century study of law in Indian Universities has been in doldrums. It was increasingly realised by the professionals and academicians that the system of law teaching was thoroughly inadequate, unimaginative and divorced from the major public issues of the day but attempts to change have that have been few and far between.
It goes to the credit of Madhya Pradesh Government to realise that the policy of globalisation and liberalisation opened up new economic and developmental opportunities for the people. Trans-national and supranational regimes threw new challenges as much to economics and finance as to law and the legal profession. A trained cadre of dedicated and informed lawyers is needed to take up the responsibilities generated by the new developments all over the world.
Large law firms, professionals and consultants are needed not only to handle the multi-national legal issues but also to enrich the country by taking sensible and profitable national stance in order to make India a vibrant and strong economic power in the world. The legislators, the administrators and business leaders need to have a strong legal background to take up the emerging challenges and opportunities staring in the face today.
The National Law Institute University (NLIU) has been established by Act No. 41 of 1997 of the Madhya Pradesh Legislature to fill the gap and providing most modern legal education through multidisciplinary teaching and training of newer skills needed for the profession.The University launched its first academic programme in 1998 and teaching for five year B.A., LL.B. course commenced from September 1 of that year.
Objective
The NLIU has been in an iconoclastic mould to develop:
genuine independence and autonomy to encourage intellectual freedom and development of personality and outstanding qualities of leadership amongst its students;
Innovative inter-disciplinary programmes with a clinical component;
Imaginative and varied academic courses and extension programmes which include a Centre for Women and Law. Refresher Courses for Law Teachers, an Institute of Comparative Law and Jurisprudence, a Centre for Human Rights Education, and a Continuing and Distance Education Programme;
A system of active learning through high level of teacher-student interaction and internal and continuous assessment of student's achievement;
Coordination of bench, bar and academics in planning the socially and professionally relevant programmes;
Co- ordination with leading national and foreign institutions for floating abreast in the field of law, legislation and judicial trends.
Location In Bhopal
The city of Bhopal, the capital of Madhya Pradesh, is a fascinating amalgam of scenic beauty, historicity and modern urban planning and is located in the centre of Indian map. Historically, Raja Bhoja had founded Bhojapal way back in the 11th century and has now gradually come to be known as 'Bhopal'. The two elegant lakes of Bhopal dominate the city. The old city boasts of the aristocratic imprint of its former rulers with its teeming market places and fine old mosques and palaces. The new city is ever developing with its well- laid out parks and gardens, broad avenues and streamlined modern edifices. The tourist's are attracted through out the year to the historical monuments of the city like Taj-ul-Masjid, Jama Masjid, Moti Masjid, Shukat Mahal and Sadar Manzil, Gohar Mahal. Other attractions include Bharat Bhawan, Government Archaeological Museum, Van Vihar,etc. At a short distance from the city are famous spots such as the 'Stupa' at Sanchi, Bhim Bhetika, the renowned 'Shiva Temple' at Bhojpur and the list goes on…
Topography of The University
At present the University is situated in verdant eco-friendly surroundings on Bhadbhada Road at the outskirts of Bhopal near the Kerwan Dam. The campus is surrounded with hills and lush greenery and the city is easily accessible. The NLIU has been allotted 40 acres of land on a hillock by the Government of Madhya Pradesh to develop a modern campus with modern academic and residential facilities.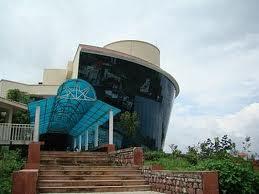 Founder Professor S.S. Singh
Affiliations UGC, Bar Council of India
Contact Info

Tel: 0755 - 2696965/971
Fax: 0755 - 2696972
Website:
www.nliu.ac.in
Do you want your Law College listed Here than click the link below:
Submit Law College Details

Great Personalities | Famous Trials | Court Room Humour | Historical Facts
Law Maxims
Acta exteriora iudicant interiora secreta - Outward acts indicate the inward intent
Boni judicis lites dirimere est - It is the duty of a good judge to prevent litigation
Conventio et modus vincunt legem - A contract and agreement overcome the law
Damnum sine injuria - damage without legal injury.
Ex facie - On the fact of it.
Faciendum - Something which is to be done.
Injuria non excusat injuriam - A wrong does not excuse a wrong.
How To Submit Your Article:
Follow the Procedure Below To Submit Your Articles

Submit your Article by using our online form Click here
Note* we only accept Original Articles, we will not accept Articles Already Published in other websites.
For Further Details Contact: [email protected]