Shillong Law College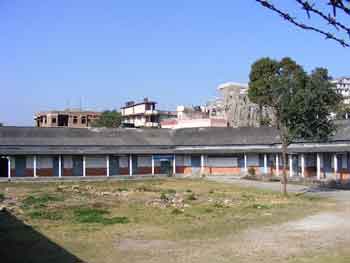 Shillong Law College
Was set up even before the State was created in the year 1964, it is one of the Most renowned institutes of legal education in Shillong, (Meghalaya). The college aims to develop analytical and logical skills among the scholars in order to develop them as proficient lawyers.
It is affiliated to North Eastern Hill University. The college has gained the approval of Bar Council of India (BCI), New Delhi. It offers three-year undergraduate course in the field of law. Shillong Law College boasts of providing state-of-the-art facilities and infrastructure to the aspirants in order to ensure smooth conduct of the course.
The Shillong Law College boasts of producing High achievers in the field of law, some of the renowned lawyers from this institutes are
Late Dr.N.K.Dev
(authored the bestseller "
Tradition and modernity in Khasi society
" a pioneering book on Khasi laws),
Niren Lahiri, Kiran Pal Choudhauri, Kalyan Pal, Sunil Sen, Siddiqui etc
Courses available
LLB in Bachelor of Law - Duration: 3 Years
Contact info:
Address:
Malki, Shillong, Meghalaya 793001
Ph no: 0364-2224044
Do you want your Law College listed Here than click the link below:
Submit Law College Details

Great Personalities | Famous Trials | Court Room Humour | Historical Facts
Law Maxims
Acta exteriora iudicant interiora secreta - Outward acts indicate the inward intent
Boni judicis lites dirimere est - It is the duty of a good judge to prevent litigation
Conventio et modus vincunt legem - A contract and agreement overcome the law
Damnum sine injuria - damage without legal injury.
Ex facie - On the fact of it.
Faciendum - Something which is to be done.
Injuria non excusat injuriam - A wrong does not excuse a wrong.
How To Submit Your Article:
Follow the Procedure Below To Submit Your Articles

Submit your Article by using our online form Click here
Note* we only accept Original Articles, we will not accept Articles Already Published in other websites.
For Further Details Contact: [email protected]