University of Pittsburgh School of Law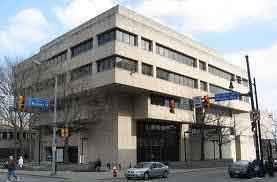 For more than 110 years, the School of Law has prepared students to become excellent attorneys and leaders in both the legal profession and in society. Today, Pitt Law builds on this proud history by training lawyers to take on the opportunities and challenges of 21st century legal practice in the United States and around the world.
At Pitt Law we turn out practice-ready lawyers by providing students with both traditional law school classroom experiences designed to develop and hone analytical and communication skills and with experiential learning opportunities in one of our six clinics, which range in subject area from Environmental Law to Family Law to Health Law. Students who wish to focus their studies can enjoy the numerous benefits of enrolling in one of our five certificate programs, with their opportunities for international externships, instruction in litigation skills by teams of top practicing litigators, or membership on an intellectual property moot court team. Seven joint degree programs, including two partnerships with Carnegie Mellon University, permit students to craft discipline-bridging courses of study in areas including public health, business administration, and international affairs. And Pitt Law students can serve as editors at the award-winning website JURIST, the world's only Web-based, student-powered legal news source, which is viewed weekly by 100,000 viewers and is based right here at the School of Law.
Of course, no matter how broad a range of learning opportunities a law school provides, the quality of the legal education that students receive depends heavily on the quality and commitment of the law school faculty. The faculty at Pitt Law is made up of individuals from a wide range of backgrounds who share a common commitment to educating their students and advancing knowledge. This group of nationally recognized teacher-scholars brings the law alive for Pitt Law students by challenging students to explore the relevance of law to the issues confronting our society and the world today http://www.legalserviceindia.com. and tomorrow.
All this happens at the world-class University of Pittsburgh in today's Pittsburgh, a city whose rolling hills are "clean and green and that offers a wide variety of social, cultural, and athletic amenities, as well as a highly sophisticated practicing bar, many of whom are Pitt Law alumni who remain actively engaged in the life of the School. The School of Law is situated in Oakland, the diverse and vibrant neighborhood that is home not only to institutions of higher education, but also to the Carnegie Museums and the grassy lawns and playing fields of Schenley Park. With all it has to offer, Pittsburgh remains an affordable, accessible, and welcoming city.
The University of Pittsburgh School of Law is a uniquely exciting place to be these days, and I encourage you to explore our Web site to learn more about this institution and its commitment to training tomorrow's lawyers.
Mary Crossley
Dean and Professor of Law
Contact Info:
Telephone no: (412) 648-1490
Website
http://www.law.pitt.edu
Lawyers in USA:
lawyers in New York
|
lawyers in San Diego
|
lawyers in Sacramento
|
lawyers in Los Angeles
|
lawyers in Boston
|
lawyers in Austin
|
lawyers in Chicago
|
lawyers in Houston
|
lawyers in San Jose
|
lawyers in Philadelphia
|
lawyers in San Francisco
Do you want your Law College listed Here than click the link below:
Submit Law College Details

Great Personalities | Famous Trials | Court Room Humour | Historical Facts
Law Maxims
Acta exteriora iudicant interiora secreta - Outward acts indicate the inward intent
Boni judicis lites dirimere est - It is the duty of a good judge to prevent litigation
Conventio et modus vincunt legem - A contract and agreement overcome the law
Damnum sine injuria - damage without legal injury.
Ex facie - On the fact of it.
Faciendum - Something which is to be done.
Injuria non excusat injuriam - A wrong does not excuse a wrong.
How To Submit Your Article:
Follow the Procedure Below To Submit Your Articles

Submit your Article by using our online form Click here
Note* we only accept Original Articles, we will not accept Articles Already Published in other websites.
For Further Details Contact: [email protected]